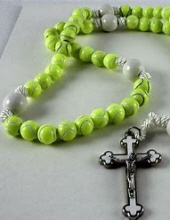 Obituary for William Edward Aldrich
Visitation will be Friday, January 12, 2018 from 5:00 p.m. – 7:00 p.m. at Cron-Sheehy Funeral Home. The Knights of Columbus will lead the rosary at 6:00 p.m. Visitation will continue on Saturday, January 13 at 10:00 a.m. at Resurrection Catholic Church with a Mass of Christian Burial to follow at 11:00 a.m. Celebrant will be Fr. Joel Hastings. Private family burial will be in Oneota Cemetery, Duluth. In lieu of flowers, memorials in William E. Aldrich's name may be directed to the Salvation Army, 507 South 12th Avenue West, Virginia, MN 55792.

William E. Aldrich, 93, of Eveleth, died Tuesday, January 9, 2018 at the Benedictine Health Center in Duluth.

He was born on April 28, 1924 in Duluth to William F. and Eva A. (Posey) Aldrich. Bill was united in marriage to Kathryn Ann Rukavina on July 12, 1947 in Duluth. Following their marriage, they settled in Duluth, moving their family to Eveleth in 1972.

Bill retired from U.S. Steel in 1984 as the supervisor of plant protection and safety. In his retirement, he worked as a maintenance man at Bridgeman's in Virginia for several years and later at Resurrection Catholic Church. He was a member of Resurrection Catholic Church, having served on the church council, finance council and singing in both the church and funeral choirs. He was also a member of Frank A. Mancina Council #2583 Knights of Columbus, having served as the financial secretary. While living in Duluth, Bill was a member of the St. Louis County Sheriffs Rescue Squad.

He enjoyed reading, crossword puzzles and board games, especially UpWords and strawberry sundaes at Bridgeman's. He was also something of a handyman, enjoying fixing things. One of Bill's dreams was to have been a fire fighter and for many years he enjoyed helping various fire departments as a volunteer.

He is survived by his son, Bill of Inola, Oklahoma; his daughters, Jane (Michael) Killian of Eveleth, Mary Ann (Dell) Bernard and Nancy (Scott) Peterson both of Duluth; six grandchildren; brother, Robert (Dorothy) Aldrich of Minneapolis; two sisters-in-law, Dolly Foucault of Hermantown and Jackie Rukavina of Duluth and numerous nieces and nephews.

He was preceded in death by his wife, Kathryn; two sisters and two brothers.
Previous Events
Mass of Christian Burial
Resurrection Catholic Church
301 Adams Avenue
Eveleth, MN
Visitation will be Friday, January 12, 2018 from 5:00 p.m. - 7:00 p.m. at Cron-Sheehy Funeral Home. A Knights of Columbus rosary will be held at 6:00 p.m.. Visitation will continue on Saturday, January 13, 2018 at Resurrection Catholic Church at 10:00 a.m. Private family burial at Oneota Cemetery, Duluth, MN.
Memorial Contribution
Salvation Army
In lieu of flowers, memorials in William E. Aldrich's name may be directed to the Salvation Army. 507 South 12th Avenue West Virginia, MN 55792