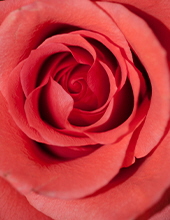 Obituary for Leona Marie Marcaccini
A memorial mass will be held at a later date with family and friends. Please direct memorials to the Eveleth Community Foundation, P.O. Box 231, Eveleth, MN 55734 or charity of your choice.

Leona M. Marcaccini passed away on December 20, 2017. She was born on May 27, 1928 and raised in Aurora with her sister Marilyn by her parents Louis and Mayme Janezich. She attended Eveleth Junior College and following her marriage to Geno Marcaccini of Eveleth, she started her role of full time homemaker and mother, a career she enjoyed very much.

Leona's time was spent, according to her, "washing, ironing, cooking and cleaning", but we all know she always made time to talk to and spend time with the many great friends and relatives she had in Eveleth and the surrounding area. The greatest joy in her life were her grandsons. Taking care of their needs and appetites were what made her eyes twinkle. She had a great journey but we are sure she is happy to be with all the loved ones who went before her. Special thanks to Shirley and Annette who could always make her laugh and get that special smile in her final years. Also, thank you to the staff at New Journey Residence in Eveleth for the special friendships and caring that she was shown for the last 5 years.

She is survived by son, Jon (Laura) and daughter, Susan (Mark) and her 3 grandsons, David (Nichole), Bobby (Annie) and Michael (Kara).

She was preceded in death by her parents, sister, husband and son, Jerry.
Events
Event Information
Services will be set for a future date to be determined.
Cemetery Details
Location
Eveleth Cemetery
Park Ave/County Road 142 near Hat Trick Ave.
Eveleth, MN