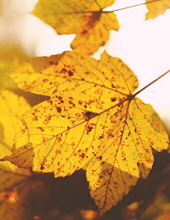 Obituary for Rodney Allen Holweger
Rodney A. Holweger, 58, of Virginia, died Monday, September 18, 2017 at St. Mary's Medical Center in Duluth.

He was born on August 7, 1959 in Fosston, Minnesota, to Allen and Lynn (Knapp) Holweger. Fondly known as Rod, Papa, and Dad.

Rod loved JoAnn, his wife of 35 years. He thoroughly enjoyed getting a rise out of her. His biggest dream in life was to be a dad and a grandpa. And he was grateful to have done that with his love and best friend.

He loved hunting and fishing, and having pillow fights with even the youngest of opponents. He enjoyed to bullshit with old friends or new. He was patient, kind, and loving. He loved to make people laugh. He gave us tremendous joy and strong support through the many days and years we had him. He brought an unforgettable sparkle to his grandchildren's eyes.

Rod couldn't wait to go adventuring with JoAnn and play and teach his grandkids about the fun things in life. He will now be following along with all of us, watching over us and guiding us on these adventures. He will forever be in our hearts and minds, and eternally missed.

He is survived by his wife of 35 years, JoAnn and children, Jessica (Dan) Thompson of Mankato, MN, Nicole Holweger (Joel Rent) of West Eveleth, Thomas (Autumn) Holweger of Britt, Timothy (Alexandra) Holweger of Gilbert and Richard Holweger stationed on the USS Truman; his grandchildren, Zoey Metcalf, Isaac Holkko, Avary Thompson, Wyatt Holweger and Sullivan Holweger; honorary kids, Joe Jarvi, Meghan Wilkins, Ben Johnson and Corrina Rouleau; brothers, John (Colleen) Holweger of Moorhead; foster brother, Darwin Samulson of Detroit Lakes; uncle, Jim Holweger(Nancy); in-laws, Sue Flannigan, Rodney (Donna) Flannigan, Sue (Pete) Cerkvenik, Jim (Judy) Flannigan, Randy (Terri) Flannigan, Janice (Dan) Neumann and many nieces, nephews and great-nieces and great-nephews.

He was preceded in death by his grandparents; parents; aunt, Rose Holweger; brother-in-law, Timothy Flannigan and in-laws, June and Harry Flannigan.

A Celebration of Life for Rodney will be held on Tuesday, September 26, 2017 from1:00 p.m. – 6:00 p.m. at The Shack Bar & Restaurant, 7075 Hwy 169, Virginia, MN.
Previous Events
Celebration of Life
The Shack Bar & Restaurant
7075 Hwy 169
Virginia, Minnesota 55792