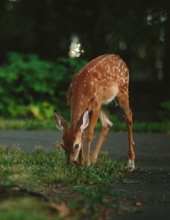 Obituary for Fannie Mae Packer
Memorial Service will be 11:00 a.m., Friday, May 26, 2017 at United in Christ Lutheran Church, Eveleth. Pastor John Dietz will officiate. Visitation will be one hour before the service. Inurnment will be in Eveleth Cemetery.

Fannie M. Packer, 90, of Duluth, formerly of St. Petersburg, Florida died Wednesday, May 17, 2017 at St. Luke's Hospital in Duluth. She was born on April 14, 1927 in Eveleth to Isaac V. and Fannie (Jokinen) Maki. Fannie had lived in Eveleth, Mt .Iron and St. Petersburg, moving to Duluth recently to be with family. She had worked as a receptionist at the Virginia Hospital. In St. Petersburg, Fannie owned and operated a payment center and gift shop. She later worked as a bank teller; did data entry work for GTE Credit Union, was a receptionist in an emergency room and worked at Palms of Pasadena Hospital. Fannie loved sports, especially bowling; loved listening to baseball and watching golf.

She is survived by her nieces, Brenda (Steve) Elberling, Judy (Rick) Davern, Barbara (Jack) Oakman, Beth (Rod) Jola, Jeanie (Ron) Leseman, Michelle (Joe) Cherrier, Cathy and Christina Campbell, Margaret and Patricia Maki; nephews, Robert (Bonnie) Miller, Greg Miller, Randall (Suzanne) Miller, Todd (Jillian) Marohnic, Tim Marohnic, Patrick Churchill, Michael (Rachel) Churchill, Raymond Maki and Robert Campbell Jr.; step-daughters, Vickie and Edna.

She was preceded in death by her parents; siblings, Arnold Maki, Elyda Doyle, Beatrice Campbell, "Ruth Miller, Arlene Churchill, Lorraine Marohnic, Kenneth Maki and spouses, Kenneth Saari and Duane Packer.
Previous Events
Memorial Service
United in Christ Lutheran Church
201 Station 44 Road
Eveleth, MN
Visitation will be one hour before at the church
Cemetery Details
Location
Eveleth Cemetery
Park Ave/County Road 142 near Hat Trick Ave.
Eveleth, MN