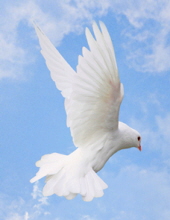 Obituary for Dayis Louise Begich
Private family graveside services will be held at the Forbes Cemetery at a later date. The family would like to extend a special thank you to the staff at Heritage Manor and Fairview Hospice for the care and kindness given to Dayis.

Dayis L. Begich, 83, of Leonidas died Sunday, January 21, 2018 at Heritage Manor Health Center in Chisholm. She was born on July 5, 1934 in West Eveleth to Michael F. and Esther M. (Heglund) Moore. She attended schools as a child in Leonidas and Forbes and graduated from Cherry High School. Dayis did clerical work at Eveleth Taconite, retiring after 28 years of service. Over the years, Dayis also owned and operated several businesses. She was a member of the Iron, McDavitt and Chisholm Senior Citizen's. Dayis enjoyed working and enjoyed every job she had.

She is survived by her daughters, Michele Johnson and Kim Begich both of Leonidas; brother, Merlin Moore of Forbes and numerous nieces and nephews.

She was preceded in death by her parents; former husband and friend, Mike; brother, Tom Moore; sisters, Dorothy Urbiha, Kathryn Borash, Marlene Peterson and special friend, Boz Nenadich.