Our staff's commitment to you
Our staff is committed to providing support, compassion, information, and direction as needed to all members of our community, their families, and friends who are dealing with loss and grief.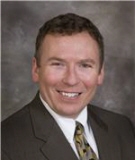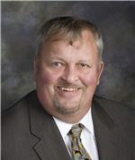 Tim Johnson
Mortician/Funeral Director
Retired
Graduate of University of Minnesota Program of Mortuary Science.
Tim is licensed in both Minnesota and Wisconsin and is a Certified Funeral Service Practitioner by the Academy of Professional Funeral Service Practice and a Certified Preplanning Consultant by the National Funeral Directors Association.
Tim and his wife Barb have four adult daughters and five grandchildren. He enjoys spending time with his grandchildren when ever possible.
Tim is active in his church, various service and fraternal organizations as well as the community of Chisholm.
He served as president of the Minnesota Funeral Directors Association in 1998 and 1999.